A Fantastic Day in the Bavarian Alps: Exploring the Beauty of Summer
The Bavarian Alps are known for their breathtaking natural beauty, and summertime is the perfect season to fully experience all the region has to offer. From blooming flowers to epic vistas, stunning lakes and towering mountains, a day spent exploring the Bavarian Alps is sure to be a memorable one.
One of the highlights of a summer day in the Bavarian Alps is the breathtaking array of colorful flowers that blanket the hillsides. The region is famous for its wildflowers, and during the summer months, fields of blue gentians, yellow buttercups, and purple irises can be seen in every direction. Taking a leisurely hike through the hills will allow you to fully immerse yourself in the beauty of these blooms.
Another highlight of a day in the Bavarian Alps is the breathtaking vistas that can be seen from the tops of the mountains. The region is home to some of the most stunning mountain ranges in the world, and taking a chairlift or cable car to the top will allow you to fully appreciate their grandeur. From the summit, you'll be treated to panoramic views that stretch out for miles, and you'll see why the Bavarian Alps are so beloved by nature lovers and outdoor enthusiasts alike.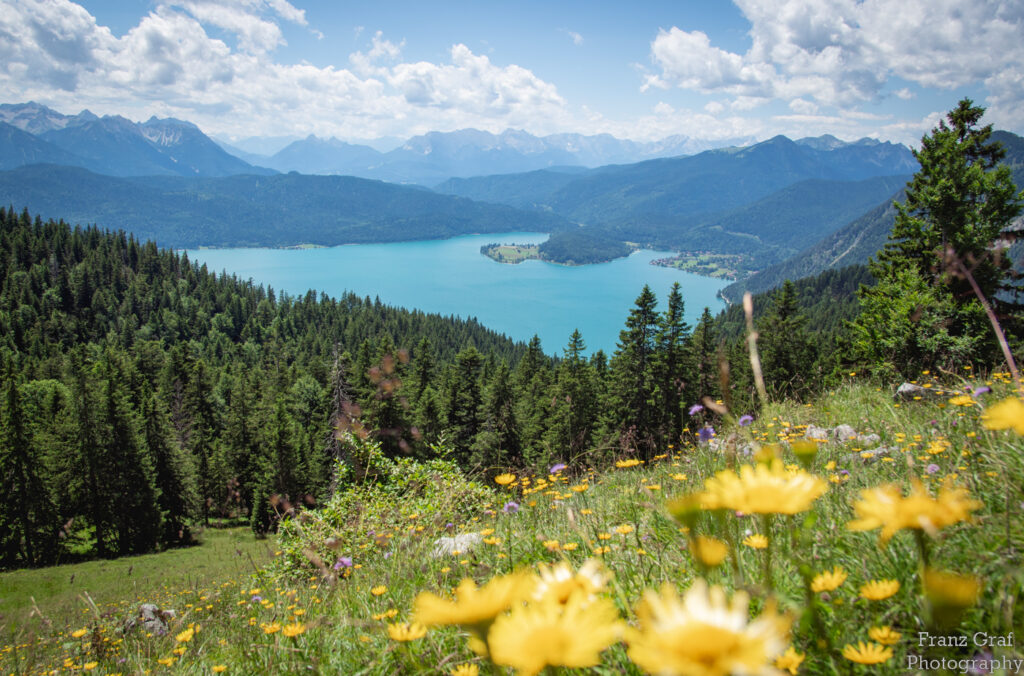 One of the most picturesque sights in the Bavarian Alps is the stunning lake, surrounded by lush green forests and towering mountains. During the summer months, the lake is surrounded by a vibrant green landscape, and its crystal-clear waters reflect the beauty of the surrounding scenery. Whether you take a relaxing swim, go for a paddle, or simply sit back and take in the views, the lake is sure to be a highlight of your day.
In conclusion, a day spent exploring the Bavarian Alps in summer is sure to be a fantastic one. From the blooming flowers to the epic vistas, stunning lake, and majestic mountains, the region is a natural wonderland that offers something for everyone. So why not make plans to visit the Bavarian Alps this summer, and experience its breathtaking beauty for yourself?