We started the day at Ewich House, indulging in a hearty full Scottish Breakfast that provided the perfect fuel for our adventures. Our first destination was the charming town of Killin, where our hosts kindly provided historical material that offered insights into the harsh realities of the "good old times." Grateful for the progress of our era, we embarked on a walk around Killin, capturing the rain-kissed wood-like motifs that adorned the surroundings.
During our stroll, we encountered a delightful couple from Australia and engaged in lively conversation, sharing stories and laughter. The warmth of their company added a touch of joy to the dampened day. As our walk concluded, we found ourselves at The Falls of Dochart Inn, indulging in the comforting embrace of tea and scones.
At Loch Lubnaig, we marveled at the grandeur of Ben Lawers Dam awaited us. , a testament to human engineering amidst the rugged wilderness. Although we had originally planned to hike the renowned Ben Lawers summit, we were greeted by strong winds and low-hanging clouds, prompting us to reconsider our plans. With prudence in mind, we chose not to venture on the hike, but instead, appreciated the impressive scenery from the car park, accepting that nature sometimes holds sway over our adventures.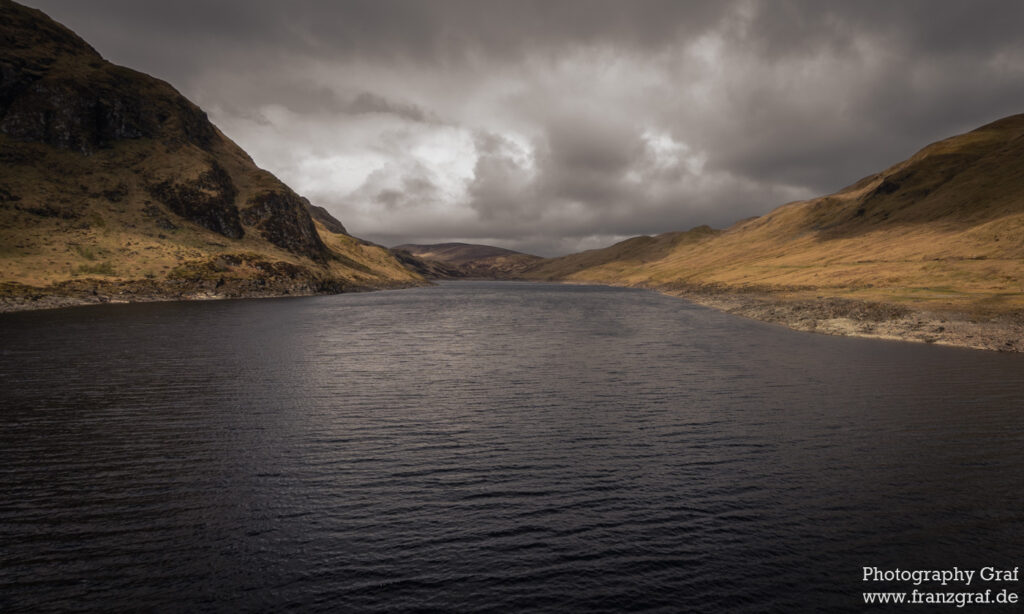 Continuing our journey towards Callander, we couldn't resist making a quick stop at the picturesque shores of Loch Lubnaig. The sight of lofty mountains encircling the tranquil Loch left us in awe of nature's majesty. The serene beauty of the surroundings was a captivating reminder of Scotland's breathtaking landscapes, and we relished the chance to immerse ourselves in its raw and untamed splendor.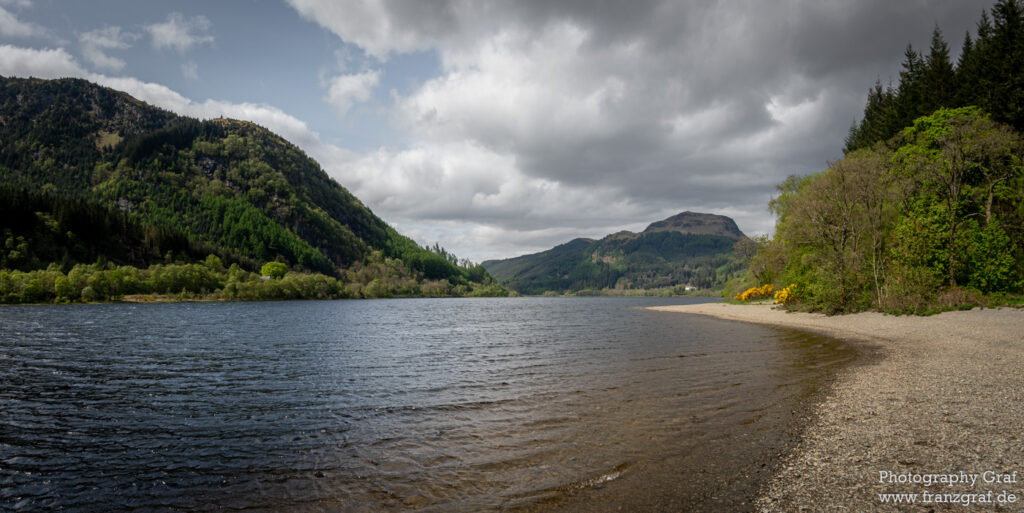 Our next stop was Callander, where we eagerly sought out the enchanting Bracklinn Falls. The walk led us through a mystical forest adorned with gnarled, ancient trees—an absolute dream for woodland photographers. As we traversed the spruce forests, memories of home were evoked, and the scent of the gorse bushes in full bloom enveloped us in their captivating fragrance.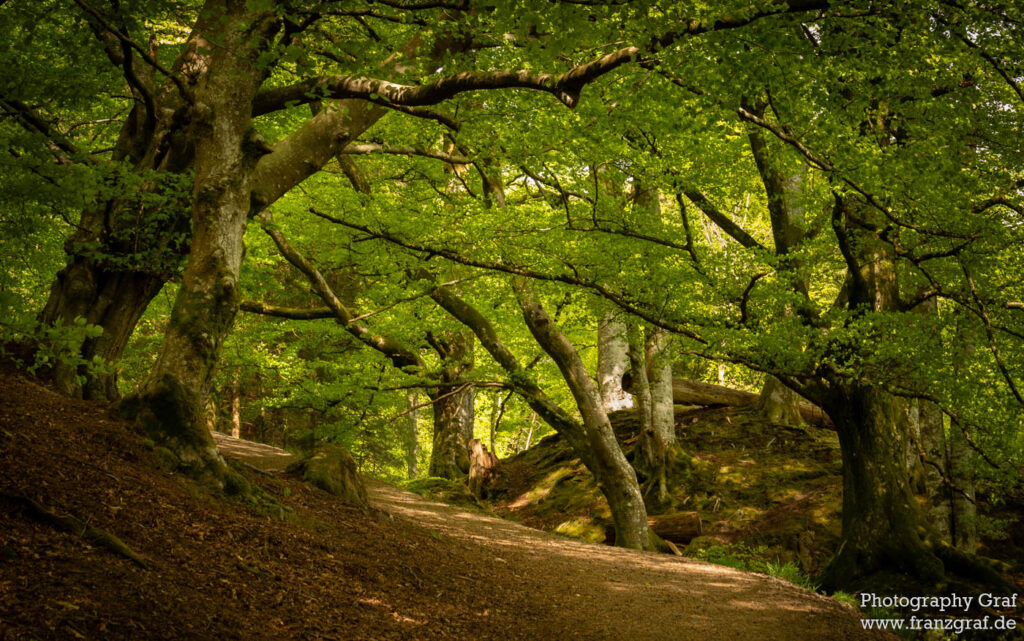 The scenic walk back to Callander was a sensory delight, as we immersed ourselves in the sights and sounds of nature. The day concluded with a satisfying dinner near Crianlarich, followed by our return to the comfort of Ewich House.
Reflecting on the day's experiences, we marveled at the blend of historical insights, mesmerizing landscapes, and encounters with fellow adventurers. Each step further deepened our appreciation for Scotland's rich history and awe-inspiring natural wonders. With hearts filled with gratitude, we looked forward to the remaining days of our Scottish journey, eager to uncover more hidden gems that lay in wait.
Access all of the Scotland '23 blog entries and the Gallery "The Beauty of Scotland" with the best shots:
With anticipation in our hearts and a spirit of exploration, we touched down at Edinburgh Airport on a rainy afternoon. Our first destination was Braemar, nestled amidst the magnificent Scottish Highlands …